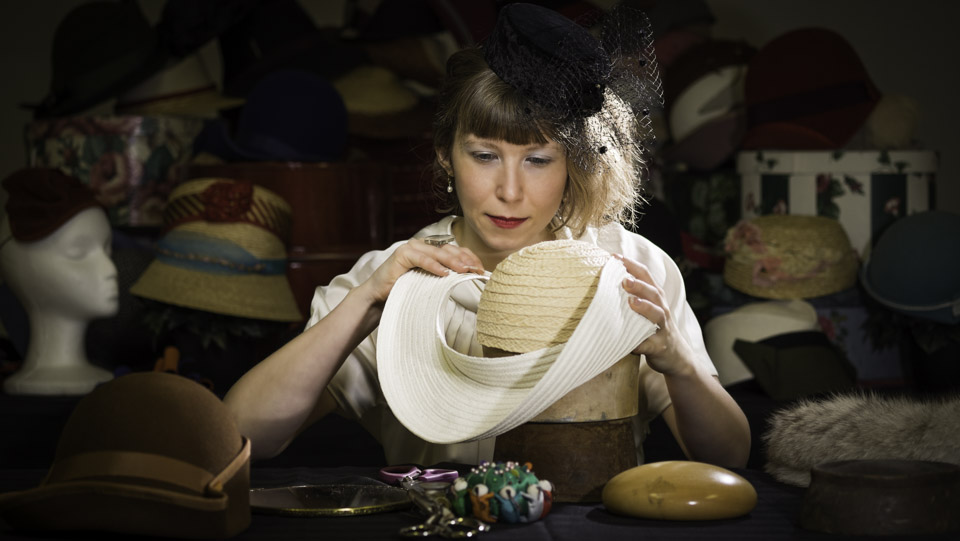 Exploring textiles one crown at a time
Hat designer Tierre Taylor believes a bit of glamour and elegance does wonders to lift a woman's spirit to which she fondly credits to her grandmother's impeccable stature and grace.
Her fascination with hats began during a millinery course at George Brown College where she made the realization hats add an infectious element of play to everyday attire. Since designing in Toronto, Tierre's headpieces have shown in galleries, collector boutiques, magazines, and theatres.
Talented at interpreting extravagant influences of various time periods into twenty-first century style, each stunning silhouette properly perched reflects her unique design perspective and choice materials (silk, leather, beads, felt and straw) in an ornate way. Her one-of-a-kinds range from a giant pompom to small pillbox hats. With a personal collection nearing 100, Tierre's eye and experience encourage women to emphasize their personality and to give a self-esteem boost by playfully adding headpieces to their look.
Expect Tierre's hat show early 2014.
Please Support Our Patrons!