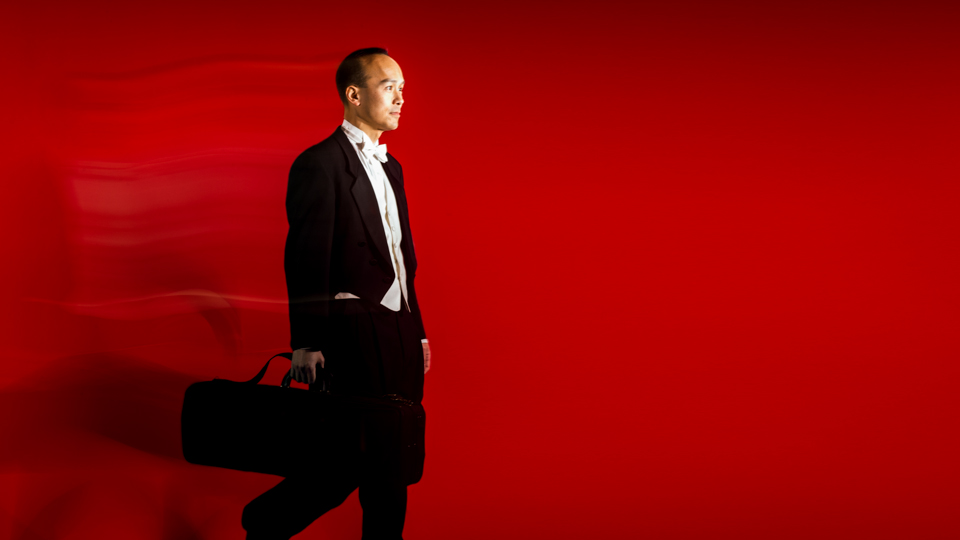 Invaluable Musical Contribution to Culture, Community & Symphony
Concertmaster Terence Tam, a prestigious violinist of the Victoria Symphony, is one example of the many high level professional musical artists found in our intimate city.
Terence's appreciation for the essence of sound began in his early years as a music student. His passion stems from how the abstract experience of live music evokes emotion. "Performances may be visual, yet sound is intangible and plays on our emotional strings out of the blue," the accomplished instrumentalist expresses.
Undoubtably listening first hand, to what Terence describes as "true, live and acoustic sound," establishes a personal resonance from music, which is not equally felt through any recordings, stereo, unplugged DVD or other forms of media. Having performed in symphonies and with orchestras as a soloist all over the World (and as concertmaster in two other orchestras), his award winning reputation precedes him.
His execution is brilliant and elicits tremendous appreciation from concert going audiences. Luckily for us, Terence's love for his community and music are comfortably made at home in Victoria. Coming performances.
Please Support Our Patrons!