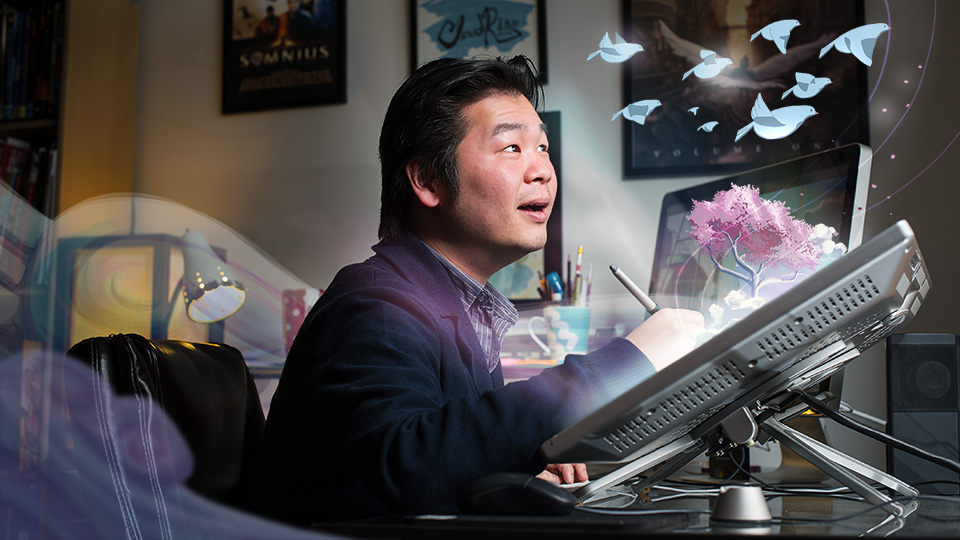 Stellar animation artist thrives with live action
Always pushing his imagination, Denver Jackson possesses the studious dedication and patience of a media animator.
Originally from South Africa, he moved to Victoria in high school where new friends introduced him to various technology. Incidentally, he was inspired by Jackie Chan Bloopers and would run off with his mother's camera. After four years of art school, he gained additional knowledge from Producer Jordan Clark, of the Pacific Academy, on contracts for actors.
Denver admired film maker Hayao Miyazaki and graphic novelist Kazu Kibiuishi, who Denver assisted in colour work for the popular comic – Amulet. Denver tells his stories through visual effects on a Mac platform with multiple specialize software like After Effects. Jackson's dream of a short, live-action animation film titled CloudRise was self-funded by fans to cover voiceover actors and professional musical overlay.
Film projects such as Somnius demonstrate Denver's talent as the one-man postproduction genius!
Please Support Our Patrons!