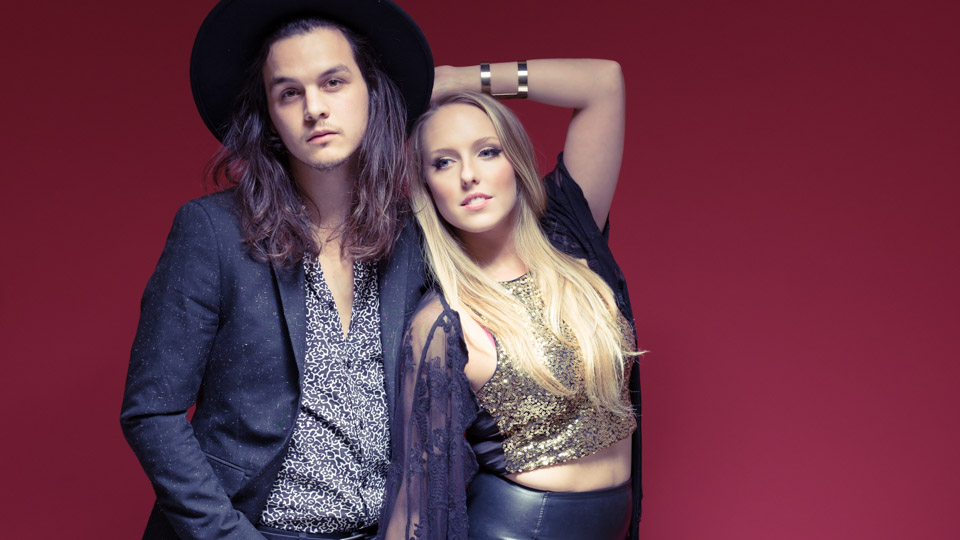 After gaining industry advice at Peak Performance 2014, The Wild Romantics set out this spring on a cross Canada tour with a new EP and newly formed vision.
Powered by sheer determination, their plan is to deliver an unforgettable live show. Aleisha K. and Evan M. say they aren't going to suffer for their art as if that is the only option; they are going to appreciate and act on opportunities.
Their 5-piece band gives a loving Rock n' Roll slap in the face should audiences expect another generic "Folk/Rock" sound, which they describe as "a honky-tonk band covering The White Stripes in a western saloon, with a lady outlaw and tweed-clad poet cuttin' a rug Pulp Fiction style, all while an antique chandelier sways back and forth catching the wandering eyes of everyone in the bar." Game for anything, their wildest tour included a propane guzzling 15 passenger van, driven to non-existent fuel stops and a grandma named Turbo who saved the day.
Success or bust, they're doing what they love.