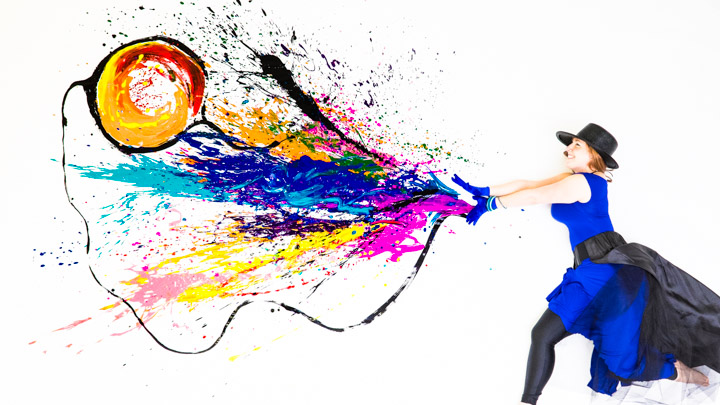 An inherent gift bursts with creativity
One year Cindy Hatt attended her "family reunion of nineteen artists," some very famous, on Farmer Bob's old-style ranch in Sault Ste. Marie.
It was a testament to the family influences she experienced growing up. As a young girl, Cindy was either dancing or drawing, or even singing, all the time. During her only year at a private school her time in art class, hidden away from the nuns, was her only saving grace. Later, Hatt went on a full ballerina scholarship to York University.
She took a sketching class and discovered the cynical criticism was not constructive. She believes art is something anyone can do and that everything is art. After moving to Victoria and discovering her roots as Metis First Nations a new cultural exploration in her work began infused with the beauty, the people, the rich stories of kneading Mother Earth, and the west coast's tall trees.
Something within her exudes inspiring drawings and paintings; it's not must, but a natural desire – a need to do.
Please Support Our Patrons!